If you're like me, you like good products, but you're always looking for a decent deal. I'm willing to pay out for something good, but I have limits. For those who operate with less limits, and want only top-level shopping, the world of luxury cannabis products is the perfect place to be. So, for those who like to catch a buzz with elegant sophistication, and aren't worried about breaking their pocketbooks, these items are for you.
Are you into high-end items and the expensive side of life? There sure are plenty of luxury cannabis products out there to fit this need. Of course, not everyone wants to break the bank just to catch a little buzz. Just like not everyone wants standard THC. That's why we have a range of delta-8 THC deals, to give another form of THC which causes less anxiety and less couch locking than delta-9, and which leaves users with a clear-headed high. Delta-8 products can be bought for different prices, and can be fit into any budget, check out our deals to find the perfect products for you.
CBD pillow
It's not enough these days to simply take CBD oil, or vape it from a cartridge, or smoke a hemp joint, or rub lotion on the skin. At least not for some people with enough money to go even further. CBD Pillow introduces exactly that…a CBD pillow. Dubbed the 'world's most comfortable pillow', this pillow allows for a peaceful rest, all through the night.
How is it done? With a technology that uses microencapsulation to fill tons of tiny capsules in the fabric with approximately 150mg of CBD per pillow. These capsules are bonded to the outside of the fabric, and pressure sensitive, so they react to pressure from a person, and release their contents for uptake through the skin. The pillow produces micro-dose amounts over many hours of time, so the CBD doesn't wear off partway through the night. According to the company, the proprietary CBD-infused fabric actually promotes dermal uptake of the CBD by way of a blend of specific ingredients that help with cellular penetration.
Not only that, the pillow itself is super comfy, using a memory foam gel core, and adjustable thickness and firmness for personalized comfort. Each pillow comes with a 10-year warranty, and a 30-day money back guarantee. The CBD is in the pillowcase of the pillow, with each pillow case lasting approximately six months when used daily. Pillowcases are effective no matter how you sleep in the bed, and the company explains that giving it a couple weeks to fully build up, is the best way to see results. Pillowcases can be shipped to all 50 states.
$99 – CBD Pillow
$49 – CBD Pillow Case
Luxury chocolates
There are about a million kinds of cannabis edibles these days, and most of them are relatively standard gummies or basic baked goods. However, a couple companies, have really taken luxury cannabis edible products to the max, creating lines of fancy cannabis-infused chocolates. As some of these products contain high-THC, they are available in specific locations only.
Wave Edibles is one brand to check out for Washington residents. Offering chocolate truffle, caramels, chocolate sandwich cookies, and more, these tasty upscale chocolates come in different options for cannabinoids. These strengths are denoted by three colors – red (10mg THC), yellow (5mg THC), and green (3.33mg THC), along with other options like the 1:1 CBD-THC Chocolate Crave Bar – Vegan and Gluten Free, and the 10:1 CBD-THC Chocolate Crave Bar – Vegan and Gluten Free. Other options include Peanut Butter Bliss, Salty Toffee Crunch Truffle, and Monster Mint Cookie Crunch, just to name a few.
These scrumptious pot edibles are formulated by 'Chief Chocolatier' Nola, a 30 year veteran of the chocolate industry, and former co-owner and CEO of Oh! Chocolate LLC, an artisanal chocolate company located in Seattle Washington. She has been featured in Williams-Sonoma, Whole Foods, and Costco for her product development expertise, and now brings her amazing chocolates to the cannabis-infused market. Perfect for that special date, fancy get-together, or just to nosh on while flipping through Netflix, these chocolates are about as high end as it gets. Interested chocolate enthusiasts should check the store locator for available locations. This company also caters to wholesalers who are interested in putting these chocolate masterpieces on their dispensary shelves.
Colorado consumers have access to luxury cannabis chocolate products with Nove Luxury Chocolate. These chocolates are all made from South American cacao – single source, and filled in the middle with specialty filling for each flavor, and premium cannabis oil. Bars come with 10 pieces, and can be bought for adult-use – with a total of 100mg of THC, and 10mg per square, or medical use, with bars of 1,000mg, 100mg per square. Interested buyers should check the site to locate the closest dispensary to carry these items. These high-end treats come in the following flavors:
Island Coconut – A tantalizing 60% cacao South American dark chocolate, filled with coconut cream and Madagascar vanilla.
Glacier Mint – Cool and creamy 60% cacao South American dark chocolate, and cool mint cream inside.
Honey Peanut Butter – Delicious 39% cacao South American Milk Chocolate, with a center of honey drizzled peanut butter.
Café Cappuccino – A lively mix of South American white chocolate, wrapped around an invigorating espresso center.
Sea Salt Caramel – Sweet and salty with 39% cacao South American milk chocolate, filled with creamy caramel and a hint of fleur de sel.
Raspberry Bramble – A fruity twist of 60% cacao South American dark chocolate, with a thick raspberry center.
Luckily, CBD chocolates can ship nationwide, and luxury brand To Whom It May creates hand-crafted cannabis chocolates that can be shipped to all 50 states. The company produces four different flavors, with varying doses, though interested consumers should check with the company about dosage options. Each flavor comes in three box options of 4 for $25, 8 for $50, or 24 for $150. Flavors include:
Vivienne – A sweet and spicy cherry cayenne bonbon, 10mg of CBD per chocolate.
Zak – A smoky and nutty almond butter truffle, 10mg of CBD per chocolate.
Myra – Hazelnut bonbon with a hint of brandy, 10mg of CBD per chocolate.
Ralph – A buttery hazelnut truffle, 10mg of CBD per chocolate.
Chocolates can also be bought in mixed boxes with the following options:
$25 All for One Box featuring one of each chocolate flavor.
$50 Easy Does It Box containing eight chocolates, two of each flavor.
$50 A Perfect Pair Box with two different flavors of your choice, four of each flavor.
$150 Party Palette Box which has all four flavors, six of each per box.
NEW: THCV VAPE CARTS
Cannabis cigars
Cigars and luxury have always gone together, and now that includes cannabis cigars. These luxury cannabis products, also called Thai sticks, cannagars, and canna cigars, are made of high grade cannabis flowers that are coated with cannabis oil or resin to act as glue, and then wrapped in cannabis leaves or hemp wrap, sometimes with more oil applied and a dusting of kief put on. Prices range quite a bit, with some pretty steep prices for the super high-end. Cannagars with a high THC content will likely only be sold in localized locations, however delta-8 THC and CBD cannagars can ship throughout the whole US.
$250 – The company Leira produces one of the higher end cannabis cigars with its Leira Cannagar: 12 Gram Delta-8 – Gelato which costs $250! This smooth luxury cigar is made of organically grown flower, is vegan friendly, and 3rd party tested. The 12 gram cannagar is made entirely of hemp and is infused with delta-8 THC distillate. The cigar contains 20% cannabinoids, and can burn for 2-3 hours.
$95 – Another super-high-end product, with a slightly less steep price tag, is Country Road Cannagars' 6 Gram CBD+1300mg Delta 8 Cannagar. This cannagar contains 1,300mg of infused delta-8 THC and six grams of organic hemp flower. Wrapped with hemp leaves grown indoors, this cigar comes with a cigar style tip, and can burn for 85 minutes to 2 hours.
$55.99 – Another amazing product comes from Yerba, the 24K Gold Tipped Rose Cannager, an all hemp cigar which uses real rose petals along with 24k gold rolling papers, making for a luxurious cigar fit for a king (or queen!) These cigars use premium organic hemp flowers of a single origin, for which the user can pick a strain of choice. The cigar weighs approximately 9 grams, comes with a humidity pack to ensure freshness, and can be smoked for over an hour.
$500 – One of the most expensive cannagars on the market? EP4's XXL Cigar, which actually sells for $500. The cigar contains 28 grams of cannabis – lab tested, 7 grams of solventless extract, and is wrapped by hand in cannabis fan leaves. This cigar truly represents what it means to be a high end cannabis smoker.
Cannabis caviar
Most people are familiar with caviar, even if they don't eat it. Small, round, fish eggs in black or orange that almost seem to glow, and a price tag that's just as florescent. This same concept is essentially applied to cannabis, creating one of the most expensive luxury cannabis products, cannabis caviar (aka moon rocks when rolled in kief afterwards). What is it you ask? It's certainly not fish eggs. Cannabis caviar is made by soaking the highest grade cannabis in hash oil, which is already a concentrated form of cannabis oil, making for oil-soaked buds with a THC concentration of 30-80% rather than the standard 5-20%. But the process isn't over yet. Once soaked, more oil is applied, and the buds are rolled in kief, which is the cannabis pollen that has come off the leaves, though this final dusting is optional. The final product, is intensely strong, intensely high end, and intensely expensive. Caviar can go for as much as $1,400/ounce or more.
Cavair Gold produces some of the highest quality cannabis caviar on the market, which is sold through licensed dispensaries nationwide. Interested buyers should check the store locator for distributers and pricing. The company offers Infused Cavi Cones, Infused Cones & High Potency Buds produced by rapper Ice Cube, Lunar Modules created by actor/director Kevin Smith, and Caviar Gold, a patented infused cannabis with loads of THC, which is rolled in high grade kief.
Colorado residents can take advantage of Colorado Cannabis Co's Caviar, which uses top shelf cannabis, which is dipped in extracted cannabis oil (with CO2), and then rolled in dry-ice hash. This caviar has approximately 65-85% THC, is made in small batches, and hand-rolled to perfection. Interested buyers should check with the company for store locations where this product is sold.
For the Canadians out there, Haute Health offers more caviar options. Though currently sold out at the time of this writing, the products are good enough to mention, and should be restocked soon, so interested Canadian buyers should take note. The company ships all throughout Canada, but not currently to the US. Caviar cannabis products include the following:
$70 – Death Bubba Caviar, an indica dominant caviar, with a sweet and spicy lemony-pine flavor. This caviar contains 90% THC, and though the amount of the product is not listed, it comes in a tiny round container, which is just a small portion of an ounce. Queen Wookie Caviar, is another caviar choice from the company, with a sweet herbal-mint flavor. This caviar is also indica dominant with a 90% THC profile. The last option, Strawberry Caviar, is a 1:1 indica:sativa blend with a sweet berry flavor, which contains 90% THC. Interested buyers can inquire as to exact product amounts.
Conclusion
Not everyone wants to buy top shelf, not everyone can afford it. For those who can, the world of cannabis luxury products expands every day, with offerings in nearly every category. So forget the price tag, and experience the finer side of life, with these fantastic, and upscale, cannabis products.
Hi! Welcome to CBDtesters.co, your best online location for the most relevant and up-to-date cannabis-related news globally. Stop by daily to stay on top of the ever-changing world of legal cannabis, and sign up to receive our newsletter, so you never miss a story.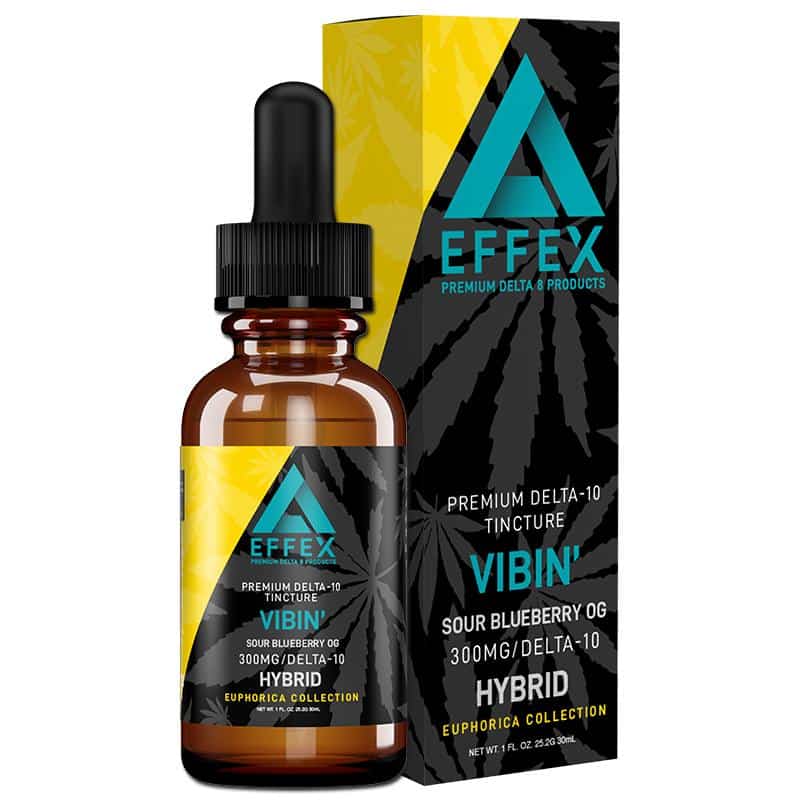 Resources
What Are CBD Moon Rocks And Are They Right For You? The Delta 8 Weekly Newsletter (All you need to know about Delta 8 thc), the Best Delta 8 THC Deals and the Best Delta-10 THC deals
Celebrity Brands – Celebrities and Their Cannabis Companies Top 10 Most Unique Cannabis Products
What Are Delta-8 THC Moon Rocks And Where To Get Them? CBD & Delta 8 THC Wholesale Opportunities
Cannabis-Related Activities to Do with Your Dad This Father's Day
Delta-8 THC Threatens Legal Cannabis Industry
Disclaimer: Hi, I'm a researcher and writer. I'm not a doctor, lawyer, or businessperson. All information in my articles is sourced and referenced, and all opinions stated are mine. I am not giving anyone advise, and though I am more than happy to discuss topics, should someone have a further question or concern, they should seek guidance from a relevant professional.
Affiliate disclaimer: We work hard to find and verify the best products, so we may include affiliate links to support the maintenance and development of this site.
---