Now that edibles are becoming a primary way to consume cannabis, the market of available products has been spiraling out of control. It's not just about brownies anymore, no the offerings today encompass way more than a little chocolate and flower mixed with your marijuana. These days, it's all about gummies, chocolates, sucking candy…and drinks. Yup, in this day and age, it is now possible to drink your cannabis.
There are a million edible cannabis products on the market. You can drink your cannabis, eat it, or smoke it. Some products have CBD only, some have delta-9 THC, and some are with delta-8 THC. If you're not yet familiar with delta-8 THC, its an alternate version of THC that produces a more clear-headed high, and doesn't cause the same anxiety as delta-9. This makes it preferable for many people, maybe even you. Give it a shot with our great delta-8 THC deals to find out for yourself.
Cannabis edibles in history
Though it might seem like a new invention, eating cannabis to gain effects from it, is not a recently started activity. Some of the oldest available records date back to as early as 1,500 BC in China, where cannabis tea was consumed. In these texts, writing was done in the past tense, leading researchers to question if the practice was going on even longer. Around about 1,000 BC, cannabis is mentioned in many texts coming out of Hindu culture, where the cannabis drink 'bhang' became – and remains – popular.
In terms of the edibles we know and love today, the modern practice of consuming cannabis by extracting compounds from it and putting them in food, gained popularity in 1954 when Alice B. Toklas, the life partner of American author Gertrude Stein, published a cookbook that contained a recipe for brownies that she made a lot (though it wasn't technically a recipe she created herself). The Alice B. Toklas Cookbook is still available for purchase today, and still has a recipe for 'Haschisch Fudge', though the recipe explicitly calls for ground cannabis, not hash, and the final product, while often referred to as a brownie, isn't exactly that.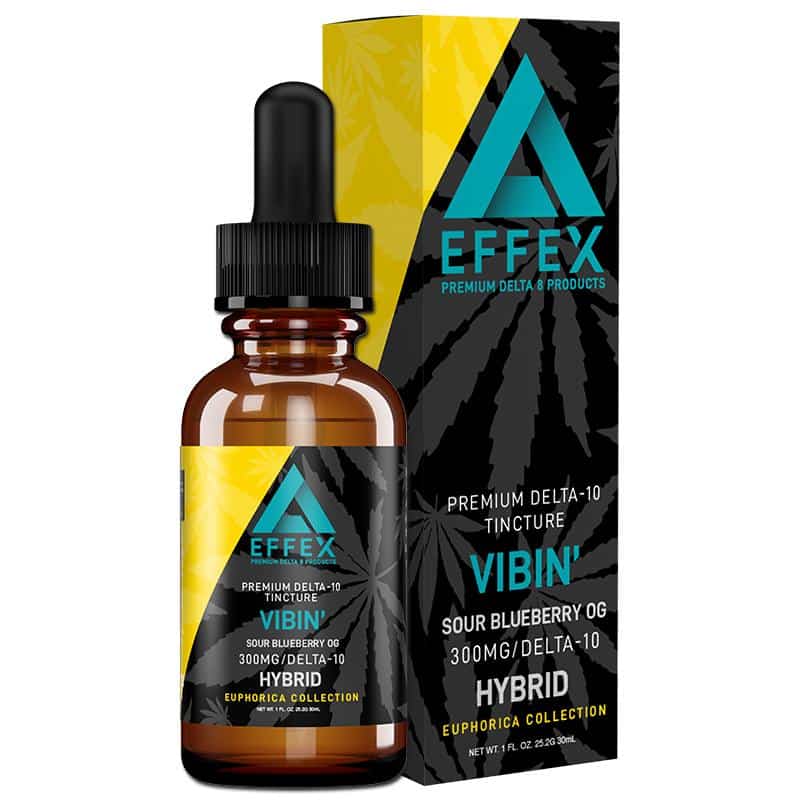 What really popularized the brownies wasn't the cookbook itself, but a movie put out in 1968 by Peter Sellers, called I Love You Alice B. Toklas. The movie features an uptight lawyer who likes the pot brownies, and helped launch the 'pot brownie' as a principal part of the 60's counter-culture movement.
Why edibles in the first place?
What is it about edibles that make them such a popular choice? After all, they take a long time to kick in, it's hard to know beforehand exactly what effect an individual will get each time, and the effect isn't quite the same as smoking or vaping. Of course the latter is one of the main benefits – it might not feel exactly the same, but it doesn't come with the risks of smoking and vaping either. However, there's more to it than that.
For one thing, edibles are technically way stronger than cannabis consumed in other ways. When smoking or vaping cannabis, the THCA – C22H30O4 (which is the only abundant form of THC in a cannabis flower), decarboxylates to create delta-9 THC in this chemical structure: C₂₁H₃₀O₂. In the decarboxylation process, a carboxyl group is dropped from the compound (COOH) to create the new molecule. The next question is, how do different ingestion methods effect this compound.
When this new THC is smoked or vaped, it goes straight to the lungs where the active compounds are nearly immediately transferred to the bloodstream, and then to the brain. This explains why the high is almost instantaneous when cannabis is smoked. In the brain, THC binds with CB1 receptors in the endocannabinoid system, producing the feeling of getting high.
However when eaten, the THC goes through the digestive tract, and is then absorbed by the stomach. The active compounds are metabolized in the liver, and in that process the delta-9 THC (C₂₁H₃₀O₂) is converted to 11-hydroxy-THC (C21H30O3). This slightly altered compound is stronger than its predecessor, and lasts significantly longer, generally between 4-6+ hours, rather than the one-two from smoking. This longer process also explains why the effects take longer to feel, since the THC must go through the stomach and liver, in order to get processed into its new form. It can take anywhere from 45 minutes to three hours to really feel effects with edibles.
One of the main negative issues with edibles is that its easy to overdose on THC, an occurrence that won't lead to real injury, but can sure make a person feel pretty bad. The necessity of waiting hours can confuse a person as to whether they actually took enough, and sometimes leads to over-consumption. This is far less likely (though not impossible) with smoking and vaping, since the effects occur so much more quickly after ingestion. For this reason, edibles in dispensaries are clearly marked with THC content, with instructions to start with a small amount, and increase the dosage very slowly as needed.
Drink your cannabis – here are some of the best liquid cannabis edible options
In the A.M.
If you want to drink your cannabis, there are a myriad of companies and products in nearly every drink category imaginable. There are so many, that it's hard to know where to begin. So, we'll start with breakfast. What better way to start the day than with cannabis coffee? One option is Sträva Craft Coffee, a premium CBD infused, locally sourced Colombian coffee, or Canyon Cultivation Coffee, locally roasted Guatemalan coffee with 10 mg of THC per serving.
Of course, some people prefer tea to coffee, and there are plenty of options here as well. Like Kikoko's Positivi-Tea, coming from an all-female run brand in California with cannabis teas made for sex, sleep, mood, and pain relief. The Venice Cookie Company also makes a great cannabis tea with its Subtle Tea, (as well as a line of Cannabis Quencher drinks for other times of day). For those that want to wake up without coffee or tea, there's Nu-X's Awake CBD Shot containing caffeine to get you up and moving, and Joy Organics' CBD Energy Drink mix which contains no THC.
Daytime
Let's be honest, a lot of us have become hardcore soda drinkers in life, and as such, there are tons of soda-style ways to drink your cannabis. You can try Mad Lilly's line of cannabis spritzers that come in Raspberry Hibiscus, Passion Fruit Mango, and Ginger Pear. There's also Canna Cola, which offers low-sugar sparkling soda in Citron, Black Cherry, Mango-Peach, Wild Berry, Fruit Punch, and their Classic flavor. Another great option is Keef's Classic Sodas, which come in the following flavors: Original Cola, Orange Kush, Purple Passion, Root Beer, and Blue Razz. Recreational drinks have 10 mg of THC, while medical drinks have 50-100 mg.
Some people like their soda to be a little lighter, like sparkling water. For this group we've got MiraFlora and its Sparkling CBD beverage in Peach-Ginger, and Tuscan Blood Orange. Or there's Recess CBD Sparkling Water that comes as either drinks or drink mixes, with flavors like Coconut Lime, Pomegranate Hibiscus, and Blackberry Chai. CBD American Shaman also puts out Sparkling Water with 10 mg of hemp extract per serving, coming in Watermelon-Strawberry-Lime and Coconut Grapefruit.
Even American brewing company Pabst Blue Ribbon is in on it, producing its Cannabis-Infused Seltzer, with 5mg of THC per can in the non-alcoholic beverage. There's even delta-8 THC Sparking Water by D8 Seltzer, which comes in Lime, with Mango and Berry flavors on the way.
Maybe soda isn't your thing though. Maybe you like lemonade, or other juices. Well, there are even more options. Like Matt's High Soda's Uncle Arnies Iced Tea Lemonade with 100 mg of THC. Or Zasp, which puts out a line of cannabis infused drinks like Strawberry Lemonade, Tangerine, Tropical Punch, and Black Cherry, containing 30, 80, 120, or 240 mg of THC. If you're not sure what kind of drink you want to make, there's CannaPunch with its Original Colorado High, a CBD heavy multi-purpose additive that can be applied to any drink.
In the P.M.
In the evening, if you want your cannabis mixed into your alcoholic beverage, there are options for that too. Like Doran Brand's Tomato Jane, perfect for making a buzz-inducing bloody Mary, or for those who just want a different kind of non-alcoholic beverage.
For people who want the feel of a classy wine, but with the buzz of cannabis, there's House of Saka's Infused Luxury drinks in both Pink and White, created out of grapes from the Napa Valley. Or Artet's Cannabis Aperitif, non-alcoholic blends of botanicals and cannabis, in Flagship and Rosemary Jane flavors. If you prefer your non-alcoholic experience to be more beer-like, there's Lagunita's Hi-Fi Hops, coming in Unplugged with an 18:1 CBD:THC ratio, or Tuner with a 1:1 THC:CBD ratio. Of course, if you're a shots person, then S*Shots Cannabis Infused Shots is probably more up your alley, combining THC and fruit juices to create flavors like Watermelon Punch and Lemon Crush, each with 100 mg of THC!
To finish the night
Last, but not least, as a great way to unwind at the end of the night, there's Kefla Organics' fair trade Hot Cocoa with 25 mg of organic CBD. Serenity Mountains is another great choice for CBD hot chocolate mix, with each bag containing 40 mg of CBD in the following flavors: Classic Blend, Spicy Aztec, and Madagascar Vanilla.
Conclusion
There are so many ways to drink your cannabis these days that its impossible to mention them all. This list should give a good start, though. For interested buyers, just remember to make sure you're taking the correct dosage, and if you're unsure of what that is for you, consult a professional first for further help, or simply start at low levels, and increase slowly as necessary.
Hello and welcome! You've reached CBDtesters.co, your best location for the most relevant cannabis-related news globally. Give us a look daily to stay abreast of the exciting world of legal marijuana, and sign up to receive our newsletter so you never miss a story.
Resources
11-hydroxy-THC and the Power of Edibles
India's Bhang Loophole, and the Question of Legalization
Cannabis Trends Started in America: Vapes, Edibles, and Delta-8 THC What is DELTA 8 THC (FAQ: Great resource to learn about DELTA 8THC)
Extra Potent 11-hydroxy-THC and the Power of Cannabis Edibles
Why Cannabis Edibles Don't Work For Some People
Chocolate Interferes with THC Testing and Complicates Edibles Dosing
Disclaimer: Hi, I'm a researcher and writer. I'm not a doctor, lawyer, or businessperson. All information in my articles is sourced and referenced, and all opinions stated are mine. I am not giving anyone advise, and though I am more than happy to discuss topics, should someone have a further question or concern, they should seek guidance from a relevant professional.