Every country has its own set of drug laws, and nearly every set of drug laws comes with some sort of loophole. This is true for the good ole US of A as well. In fact, there are some very interesting US drug loopholes, namely delta-8 THC, and magic mushrooms.
What's better than good old-fashioned US drug loopholes? Not much! Luckily, with current legislation still in gray area, delta-8 THC is available to the masses. And this is great. Not only does it give alternate benefits to standard delta-9 THC – like less psychoactive effect and a more clear-headed high – but it also causes less anxiety for users. Delta-9 is still federally illegal, but delta-8 is not completely, and that means we can bring you the best delta-8 THC deals, so you can give it a go for yourself.
What is a legal loophole?
A basic definition for a loophole is "…a technicality that allows a person or business to avoid the scope of a law or restriction without directly violating the law." In other words, laws do exist, but either the laws don't cover everything, aren't specific enough, or exist alongside contradictory laws that call into question general legality. No matter what the exact reason is that the initial law doesn't hold, a loophole demonstrates the ability to get around it. Before getting to US drug loopholes, let's take a look at non-drug loopholes. Here are a couple examples of existing/recently-closed loopholes in America, to give an idea of how loopholes actually work.
• The legal drinking age in the US is 21, right? Well, in Wisconsin, this can be gotten around. According to Wisconsin state law, a parent is allowed to give a child an alcoholic beverage, so long as the parent has a proper ID. This drink can be administered not only in a private residence, but in a bar or restaurant as well. The parent must order the drink first, and be served it, before passing it onto their child. This law exists under Chapter 125 of the Wisconsin Statutes, in the department of revenue, and states: "An underage person accompanied by a parent, guardian, or spouse of legal drinking age may be sold or served alcohol beverages in any licensed premises." There are questions as to whether this could apply to a child between 18-21, as the parent is not technically a legal guardian anymore.
• Murder is illegal, right? Well, according to a loophole in Colorado, this isn't always the case. Colorado's Make My Day law actually states that "any occupant of a dwelling is justified in using any degree of physical force, including deadly physical force, against another person when that other person has made an unlawful entry into the dwelling….". This isn't terribly different than self-defense laws that exist almost anywhere, but Colorado's law was used in court by inmates claiming their cell was their home, and that they had a right to murder to defend it.
In 2011, Antero Alaniz and Aaron Bernal killed 3rd inmate Cleveland Flood in the Sterling Correctional Facility, when Flood entered the cell of the other two prisoners. Alaniz and Bernal successfully used the Make My Day law as their defense to have the charges thrown out in 2014, by saying the cell was their home and they had a right to defend it. In April 2016, Colorado Governor John Hickenlooper signed an update to the legislation that bars it from being used further in the prison system, effectively closing the loophole.
US drug loopholes: delta-8 THC
There are plenty of US drug loopholes, but two of the most interesting ones relate to schedule I substances. The first is delta-8 THC, although how effective the loophole is, is certainly questionable. According to DEA Criminal Code 7370, all tetrahydrocannabinols are illegal, expect those that fall under the definition of 'hemp'. The definition of hemp includes the flower itself, and products made from it:
"…the plant Cannabis Sativa L. and any part of that plant, including the seeds thereof and all derivatives, extracts, cannabinoids, isomers, acids, salts, and salts of isomers, whether growing or not, with a delta-9 tetrahydrocannabinol concentration of not more than 0.3 percent on a dry weight basis."
This definition does not include any synthetics, only naturally occurring derivatives of hemp. Delta-8 THC is a naturally occurring derivative of delta-9, formed through the oxidation of delta-9 when it comes into contact with oxygen. This process produces only minute amounts of delta-8 however, and in order for people to use it as a product, the delta-8 must be sourced using human processing help. As there is not a clear answer as to what constitutes a synthetic – and if human processing help puts it in this category, delta-8 falls into legal gray area about this definitional point. An Interim Final Rule put out by the DEA, and reinforced by the recent USDA Final Rule on hemp, does nothing to clarify this point.
This isn't the only factor that effects delta-8 THC legality though. The 2018 US Farm Bill, which legalized the cultivation of hemp, and production of hemp-based products, and which uses the aforementioned definition of hemp, stipulates that it must be sourced from plants with not more than .3% THC in order to qualify as hemp. This would indicate the ability to source any amount of delta-8, so long as the delta-9 being used, came from hemp.
However, specifications to this law have pointed out that not only does the hemp plant need to have .3% THC or less, but it must retain this standard through the entirety of processing, as well as for the final product. Does this mean delta-8 is actually illegal? No. But it does make some rather stiff requirements for how strong a delta-8 product can be, essentially stating that the finished product also can't have more than .3% THC. As the definition of hemp includes derivatives, and delta-8 is a derivative of delta-9, it does not get around this point.
US drug loopholes: magic mushrooms
The second of the US drug loopholes has to do with mushrooms. Magic mushrooms are psychedelic fungi that can grow in the wild or be cultivated. Mushrooms that fit into this grouping contain psychoactive compounds like psilocybin and psilocin. These compounds are serotonergic hallucinogenic compounds, meaning they effect serotonin receptors in the brain, and are known for altering perception, mood, reality, and time for the user, while promoting feelings of euphoria, overall well-being, spirituality, and connectedness between people.
This loophole exists globally because of two opposing factors. The first is the inclusion of psilocybin, psilocin, and derivatives found in magic mushroom plants, in the Schedule I of the UN's Convention on Psychotropic substances, an international treaty that denotes the legality of certain psychoactive drugs worldwide.
However, the plants themselves are not under any scheduling treaty globally. This means, that though there are laws outlawing what's in the plants, there is no law against the plants themselves. This was emphasized in 2001, when the independent organization monitoring the implementation of UN drug treaties, the International Narcotics Control Board, made a statement to the Dutch ministry of health, in answer to a question about mushroom legality. It states:
"As a matter of international law, no plants (natural material) containing psilocine and psilocybin are at present controlled under the Convention on Psychotropic Substances of 1971. Consequently, preparations made of these plants are not under international control and, therefore, not subject of the articles of the 1971 Convention."
As can be seen in the answer, it is not simply the mushrooms themselves that are not under any global UN control, but nor are the preparations made from them, which would put this in direct contrast to the illegality of the active components. However, this is an international treaty, and not US law. When it comes to US law, the Controlled Substances Act from 1970, and the Psychotropic Substances Act of 1978 outlaw: "any material, compound, mixture, or preparation, substances which contains any quantity of the following hallucinogenic substances, or which contains any of their salts, isomers, and salts of isomers whenever the existence of such salts, isomers, and salts of isomers is possible within the specific chemical designation", with both psilocybin and psilocyn mentioned.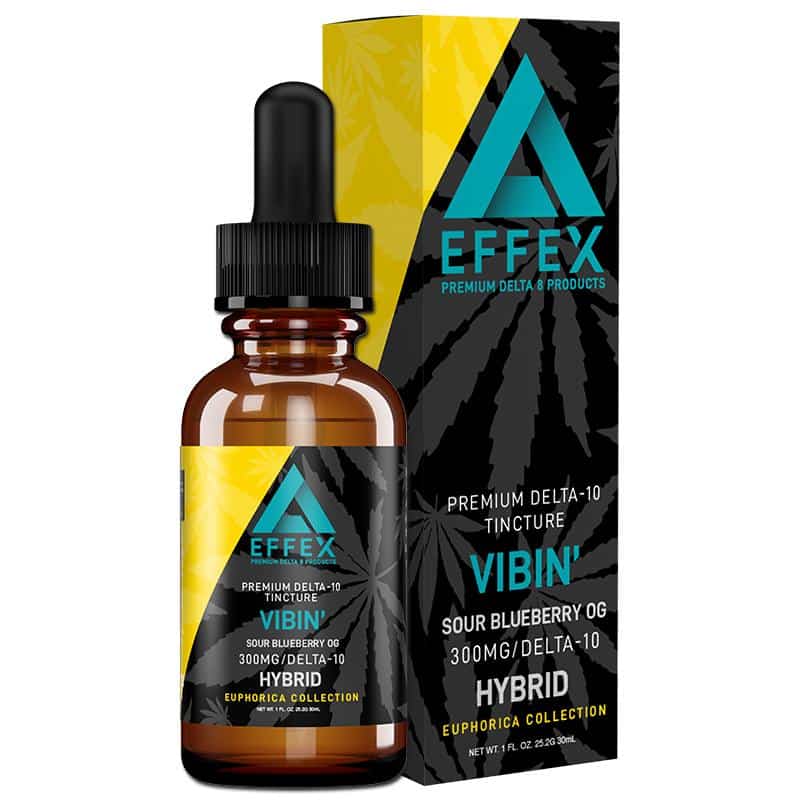 Depending on whether the terms 'material' and 'substance' account for plants, this definition does seem to illegalize magic mushrooms…albeit, with room for debate since the mushrooms themselves are still not mentioned.
Notwithstanding states that have legalized (Oregon), or locations that have decriminalized (Denver) mushrooms, does this make magic mushrooms entirely federally illegal? No, it doesn't. Though the US goes further than some countries which leave a wider loophole, the US does allow for certain things. And the biggest one, is the sale of magic mushroom spores. In fact most – but not all – states allow spores to be sold so long as the intention is not to ingest them. This, of course, is as silly as outlawing all cannabis, and then allowing hemp to be grown.
The reason for this, is that the spores themselves don't contain psychedelic compounds, making them exempt from federal law. Technically, they aren't meant to grow or be consumed, but the law allows them to be bought and sold, making the ability to grow and consume them, very possible in the USA. Another thing to consider, related to a Florida Supreme Court case from 1970, is that, if a person is arrested for mushrooms, but doesn't know they are magic mushrooms (or can make a court believe this), they will likely not be held responsible for what they are not expected to realistically know.
It probably also bears mentioning, that the US's FDA made the designation of psilocybin as a breakthrough therapy for major depression in 2019, a term meant to expedite the testing and development of medications. Funny for a government agency to work to speed along medications for a schedule I compound. Says a lot for how magic mushrooms are actually viewed by the US government.
Conclusion
The whole idea of a loophole, is that it's not exactly legal, it's just not 100% illegal either. I also include circumstances where there is illegality, but it doesn't mitigate access. As one of the biggest current US drug loopholes, there is a mess of confusion currently around delta-8 THC, and though it seems more and more like the loophole available, doesn't really cover everything, it's also not officially illegal either.
For magic mushrooms, once again, the mushrooms aren't stated as anything more than a 'material' or 'substance', which might make it arguable in court. But more importantly, their spores are completely legal in most US locations, making the availability and ability to grow them, not only possible, but pretty freaking easy!
Hi there! Welcome to CBDtesters.co, the #1 location for the best cannabis-related news globally. Stop by daily to stay abreast of the ever-changing world of legal marijuana, and sign up to our newsletter so you never miss a thing.
Resources
How to Test Delta-10 Products to Ensure They Are Real
Denver Residents Vote to Decriminalize "Magic Mushrooms"
Start Spreading the News: Recreational Cannabis is Legal in New York… and New Mexico
DIY: How to Make Delta-8 THC at Home Mexico's Magic Mushroom Tourism Industry Welcome to the World's 1st DMT Trials into Depression
What is DELTA 8 THC (FAQ: Great resource to learn about DELTA 8THC)
Nature's Magic – The Health Benefits of Psilocybin Mushrooms
The CBD Flowers Weekly newsletter (your top resource for all things smokable hemp flowers). The Legality of Delta-10 THC – Where It Stands
Psychedelic-Assisted Therapy, and How It Works
The Delta 8 Weekly Newsletter (All you need to know about Delta 8 thc), the Best Delta 8 THC Deals and the Best Delta-10 THC deals.
What is Delta 10 THC & Does It Get You High? What's The Best Extraction Method For CBD?
Cannabis Election Results – What Just Became Legal in the United States Delta 8 / 9 / 10 / 11… How Many THCs Are Out There? Kiss the Psychedelic Toads to Treat Mental Illness
Delta-8 THC Exploits Fantastic Legal Loophole Florida Bill Aims to Legalize Medical Magic Mushrooms
The New Rise of Medical Psychedelics
Disclaimer: Hi, I'm a researcher and writer. I'm not a medical professional, I have no formal legal education, and I've never been to business school. All information in my articles is sourced from other places which are always mentioned, and all opinions stated are mine, and are made clear to be mine. I am not giving anyone advise of any kind, in any capacity. I am more than happy to discuss topics, but should someone have a further question or concern, they should seek guidance from a professional in the relevant field for more information.