As Black Friday deals has finally arrived, we have found 3 Delta-8 THC flowers you should buy now, as they are on sale due to the holidays. As always, the best deals are reserved for the subscribers of the CBD Flowers Weekly newsletter, so subscribe below and get yourself the best available Delta-8 infused hemp flowers.
---
What exactly are Delta-8 THC flowers
Unlike CBD flowers (naturaly occuring high-CBD hemp flowers), or CBG flowers (the same, only with high levels of CBGa instead of CBDa), Delta-8 THC flowers are not grown but created as by infusing hemp flowers with Delta-8 THC. This is becaause CBD, CBG or even Delta-9 THC, Delta-8 is a rare cannabinoid, so 'Delta-8 THC flowers' can't be grown, yet. Therefor, for the creation of Delta-8 THC flowers, we take hemp-derived Delta-8 THC discillate and use it to convert a regular hemp flowers into a Delta 8 one.
As a result, Delta-8 THC flowers usually have both high levels of CBD and Delta-8, or, if a high-CBGa hemp starin was picked, the flowers are called 'Exotic Delta-8' and contains both high levels of CBGa and Delta-8. Therefor, when buying Delta-8 flowers, you should start by choosing whether you want it to also have high CBG or CBD levels, as these two produce different effects.
If you have never tried Delta-8 THC product, you will be surprised from the new experience waiting for you. Delta 8 THC is just not the same as Delta 9 THC, so smoking Delta 8 flowers provides a completely new experience. Some find it a better, as it is less 'heavy' on the head and it provokes no paranoia or anxiety, sometimes coming when taking too-much THC.
As a new discovery, only arrived to the markets lately, it is still somewhat difficult to find quality Delta-8 THC flowers. But this situation has been changing over the last few months, and now we know exactly where to get the best ones for our readers. Black Friday offers us a great opportunity to try these new products, as their price is lower than ever!
The Best Delta-8 THC Flowers To Buy This Black Friday:
As the supply is limited, we are reserving the best products for our subscribers. Subscribe now to the CBD Flowers Weekly newsletter, and secure these products, along with our special discount codes allowing you to get it for the lowest price possible!
'Hot Hemp' Delta-8 THC Flowers
Utoya's 'Hot Hemp' Delta 8 THC flowers, are one of the best Delta 8 smokables out there. These premium buds, treated with the power of Delta-8 THC, offer a great smoking experience, similar but at the same time very different to the one coming from regular cannabis flowers. As memtioned before, some find them even better, and now you can get them by the pound!
You should keep a close eye on that brand, as these 'Hot Hemp' flowers are gaining popularity, fast!
Choose between: Sour Space Candy, Cherry Blossom, Lifter, Cherry Diesel, Honolulu Haze & Suver Haze.
Currently, as part of the Black Friday deals you can get them for a big discount. All you need to do is to subscribe to the CBD Flowers Weekly newsletter and we will send you the best coupons for both the Black friday and the Cyber Monday deals..
---
2 GRAM BLUNT DELTA-8 CANNARILLO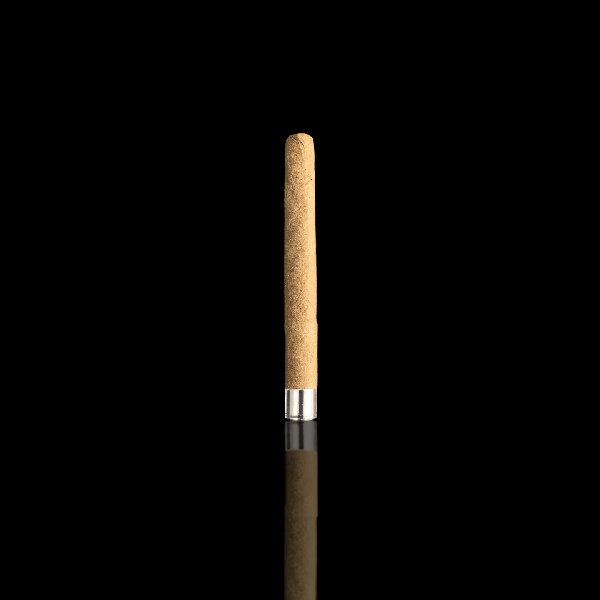 If you want to seriously upgrade your smoking experience, you should get yourself one the new 2g Delta-8 THC Cannarillio. Infused with Delta-8 THC and wrapped in natural hemp wrap this product is a great smoke!

As always with Purocannagars, they have used only the highest quality American grown hemp flowers, hand-selected for their taste and aroma. The buds are ground up and carefully rolled in a hemp leaf wrapped and finished with a glass mouthpiece for the smoothest pulls you'll ever experience.

Choose between: Gelato, Strawberry Couggh, OG Kush, Girl Scout Cookies, Blue Dream, Pineapple Express, Green Crack, Pineapple Orange, Lemoncake and Mango.
Black Friday deal: BOGO (Buy One Get One Free – Sitewide!)
As supply is limited, this product is reserved for the subscribers of the Delta 8 Weekly newsletter.
Subscribe HERE to be included!
---
Cherry Diesel Delta 8 – Kief Dusted Moonrocks
The Cherry Diesel Delta 8 THC – Kief dusted Moonrocks, also coming from Utoya, are a delicious pipe size rocks that will surely put you in a chill mood. These small hemp flower nugs have been turned by Delta 8 THC into a powerful and tasty Moonrocks, perfectly fit into your pipe.
These moonrocks are sure to provide a well balanced experience with most people feeling fairly uplifted, relaxed, euphoric, and even a little energetic with this particular flower.
People who favor this strian it over others do it because cherry Diesel gives them a classic feeling from the old-school days. Something hard to find today…
The Delta 8 Moonrocks are also on sale this holiday season. Subscribe to the CBD Flowers Weekly to get our special discount code.
---
Affiliate disclaimer: We work hard to find and verify the best products, so we may include affiliate links to support the maintenance and development of this site.