Have you tried vaping the premium Lemon Skunk hemp flower? What can you expect from smoking this quality CBD bud?
The Recreational CBD report is our weekly top-picks for using CBD as part of your daily routine. Today we are looking at the premium Lemon Skunk hemp flower, one of the leading CBD buds currently sold in Europe.
Lemon Skunk Hemp Flower
This premium high-CBD hemp flower (12% CBD) is very rich in terpenes with a dense bud formation.
Flavours: Zesty & skunky.
Trim: Thick formation, glazed with trichomes.
Effect: Clear headed day-time relaxation.
The Lemon Skunk THC levels are under 0.2% as required by the EU regulations.
Green Light Hemp Flower

The Green Light hemp flower is known for its sweet and earthy aroma. With total CBD of 12.5% this High-CBD hemp flower is a great one to pick.
Flavours: Earthy & Sweet.
Trim: Tall dense flower formation, dusted with trichomes.
Effect: Mild relaxation.
Nepal Cream (Hash) – 22% CBD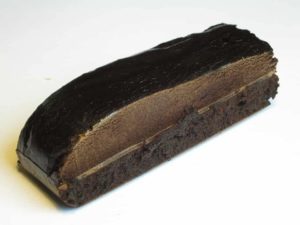 If you are looking for a unique CBD experience, this dark creamy CBD hash is the one product for try. Meeting regulatory requirements, this 22% CBD hash is made from hemp, with THC levels under 0.2%.
Unlike other CBD hash products, the Nepal Cream does not crumble into dust and has a delicious flavor.
Purple Widow Hemp Flower
This is a greenhouse-grown, CBD and cannabinoid-rich hemp flowers. The CBD content is up to 10% and the THC content less than 0.2%. The carefully selected hemp flowers are rich in terpene, CBDa and CBD.
Available strains: Purple Widow, Snow White, Hawaiian Haze & Orange Bud.
Provacan CBD E-Liquid for Vapes (1000mg CBD)
If you need a high-dosage CBD E-Liquid, you should try the Provacan 'SOS' 1000mg CBD E-Liquid. Based on a unique Israeli defined blend of cannabis terpenes and made in collaboration with leading Israeli researchers and institutions, this high-quality product, will take care of your daily CBD needs.
15% discount with CBDTESTERS15 coupon.
Buy Provacan 'SOS' 1000mg CBD E-Liquid.
Broad Spectrum CBD Wax (80%)
The Broad Spectrum CBD Wax features the true profile that only high-quality Hemp has to offer. With all natural terpenes and combo of CBD and CBG, it is perfect for sublingual ingestion, dabs, cooking, creating your own oils, and more.
Ingredients: THC removed broad spectrum hemp oil
Terpene Infused CBD Isolate Slab
For a full flavor experience you should always consider adding terpenes to your isolates. These CBD isolate slabs are infused with real hemp terpenes, to create a unique combination of CBD and terpenes.
Available terpenes: Jack Herer, Boax, Berry Blossom, Bubblegum & Bubba Kush
Buy Terpene Infused CBD Isolates
Real Terpenes
While you can get terpene infused CBD isolates, another option is to make your own product by adding the terpenes yourself. The smell and flavor on these all natural, non-solvent derived Terpenes are amazing and you will enjoy every minute of using them.
Available terpenes: Jack Herer, Otto, Berry Blossom, Bubblegum & Bubba Kush.