Interested in trying smoking high-CBD hemp flowers? Looking for more info on premium CBD hash products? Want to take advantage of our exclusive deals and discounts?
Due to the sharp rise in popularity, these high CBD flowers are currently hard to find. We have secured some great ones for the subscribers of our Recreational CBD newsletter.
Ready to try? Subscribe today, and take advantage of our exclusive deals and discounts!
Few examples for what's waiting for you in our weekly newsletter:
Lemon Skunk Hemp Flower
This premium high-CBD hemp flower (12% CBD) is very rich in terpenes with a dense bud formation.
Flavours: Zesty & skunky.
Trim: Thick formation, glazed with trichomes.
Effect: Clear headed day-time relaxation.
The Lemon Skunk THC levels are under 0.2% as required by the EU regulations.
Strawberry Kush Hemp Flower
The Strawberry Kush premium hemp flower is known for its sweet and earthy aroma. With total CBD of 13% this High-CBD hemp flower is one of the best flowers in the market.
Flavours: Sweet & earthy.
Trim: Large buds, dense and sticky.
Effect: Uplifting and calming.
Nepal Cream (CBD Hash) – 22% CBD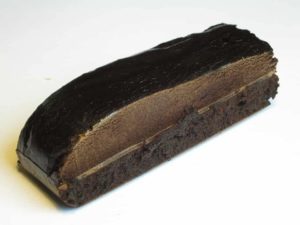 If you are looking for a unique CBD experience, this dark creamy CBD hash is the one product for try. Meeting regulatory requirements, this 22% CBD hash is made from hemp, with THC levels under 0.2%. Unlike other CBD hash products, the Nepal Cream does not crumble into dust and has a delicious flavor.
CBD Sugar Wax
CBD crumble has many attractive features.
It's potent, fast-acting, and you only need a small amount. But just what is CBD crumble? How is it made? And how do you use it?
Subscribe to the Recreational CBD Digest to learn more about these products and more.