Have you tried the new Delta-9 THC products finally available online? Delta-9 THC, usually known as 'THC', is the psychoactive cannabinoid coming from cannabis we all know and love. Until last year, the only way to buy Delta-9 THC products, was in a dispensary, but lately, due to the hemp-derived loophole, you can buy it online.
With hemp-derived Delta-9 THC products finally sold online, suppliers are racing who will introduce more products to the markets. Currently, the only products we can easily find are Delta-9 THC gummies and edibles, but we have seen samples of more products, just in time the big sales of Winter 2021.
As these products are not regulated and not subjected to state taxes, we can clearly see that their selling price is much lower than what we can find in legal dispensaries. As a result, massive Christmas sales are now offering you the opportunity to buy Delta-9 THC gummies for less than $1/gummy. At the same time, offline vendors are gearing up toward entering the new Delta-9 rush and unless authorities will step-in to stop it, we can expect the new hemp-derived Delta-9 THC industry to increase rapidly!
As always, the subscribers of the THC Weekly are the first to put their hands on this new and exciting cannabinoid-based products. Subscribe today, get our exclusive discounts and be the first to try new Delta 8, Delta 9, Delta 10 THC, THC-P, THC-O, THCV and other hemp-derived THC products.
Best Deals On Delta-9 THC Products – Spring 2022
(Using the '35testers' coupon code)
Try the new Sugar Extrax collection of disposables, known as Best Budz. These 2 Gram Disposables are a blend of Live Resin THC-O + Delta 9 THC. Each pack comes with two strains, and you have three different packs to choose from. Sativa with candyland and acai berry gelato. Hybrid with head banger and OG shark. Or Indica with master kush and diablo OG.
Use the '35testers' coupon code to save big on D9/THC-O 2 gram disposables!
(Only $38.99 with '35testers' coupon code)
---
(35% discount with 35testers coupon code)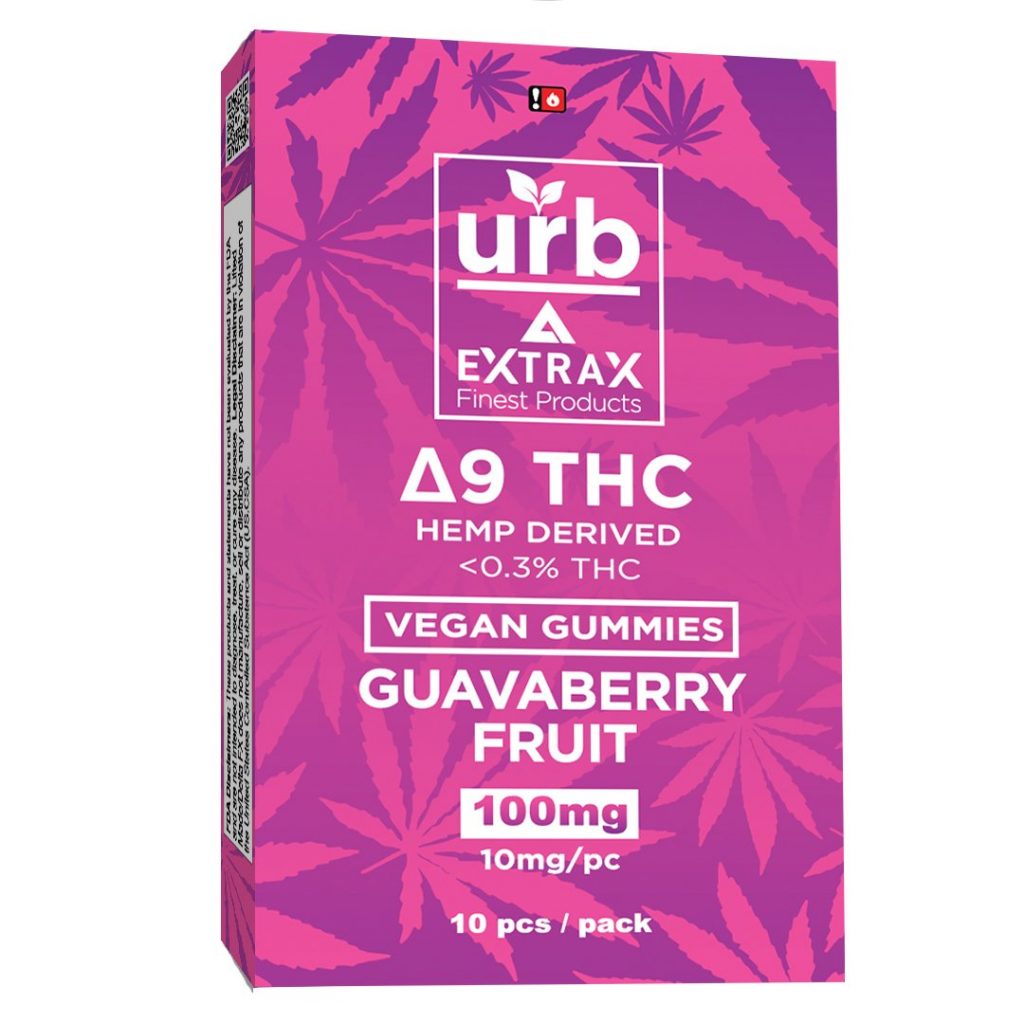 If you want to experience an effective hemp-derived Delta 9 edible, you should try the vegan Delta 9 Gummies.
With 10 mg of hemp-derived Delta-9 THC it is an easy choice for anyone looking to buy mid-size Delta 9 THC products online, as each gummy sold for less than $1/gummy! Each pack contains 10 of these small babies, total 100mg/pack.
Instructions: Claim your 35% discount using the 35TESTERS coupon code. This will allow you to get Delta-9 THC gummies for less than $1/gummy, the lowest price anywhere for D9 gummies.
Choose between: Guavaberry Fruit, Blueberry Citrus and Kiwi Mixer.
(With 35TESTERS coupon code)
---
(25% discount with 'Delta25' coupon code)
These chocolate bars are creamy, delicious, and packed with hemp-derived delta 9 THC and live resin terpenes. With 150 total mg, that equals out to 12.5 mg of THC per chocolate square, which allows for proper dosing if you eat it square by square. You also get 3 different flavors to choose from: milk chocolate, dark chocolate, and peppermint. These run out fast so get yours while supplies lasts.
TIP: From now until 4/20 get use the coupon code 'Delta25' to get your Delta 9 THC live resin chocolate bars carts with a 25% discount. That's only $10/bar, a great price for this tasty edible.
(With 'Delta25' coupon code)
---
(No coupon code needed)
Get your 5-pack bundle of premium, high-quality, cannabis gummies. Each gummy contains 15mg of hemp-derived delta 9 THC, and there are 10 gummies per pack. They come in assorted flavors: green apple, cherry pie, blue raspberry, lemon drop, orange mango. They are organic, vegan, gluten-free, and non-GMO – making them compatible with most dietary restrictions. Also, they have no CBD whatsoever to mute the psychoactive effects, just straight THC.
TIP: Get this premium delta 9 THC gummies bundle for only $99! No coupon code needed, while supplies lasts!
(No coupon coded needed)
---
(25% discount with 'Delta25' coupon code)
These delta 9 THC gummies contain a premium Live Resin Full Spectrum mix of Delta 9 THC, CBD, and terpenes, and there are three different flavors that come in the container: black raspberry, mango, and fruit punch. This is a 5:1 product that boasts 1000mg of CBD and 200mg of THC.
TIP: Choose one of the bundles and get an extra 25% discount with Delta25 coupon code!
(With Delta25 coupon code)
---
Want to try hemp-derived delta 9 THC gummies in a variety of flavors? Delivered to your house for free? And did we mention there are vegan options available too? If you're interested, this is the perfect deal for you!

Each of these gummies contains 10 to 15 mg of delta 9 THC and they come in a total of six flavors: Guavaberry Fruit, Blueberry Citrus Burst, Kiwi Mixer, Green Apple, Tropical Punch, and Wild Cherry. The Chronix Brand contain 10 mg each (100mg total in the bag), and the Urb brand contain 15mg each (150mg total in the package).
Three of the flavors are vegan: blueberry citrus burst, guavaberry fruit, and kiwi mixer. Because they are vegan, they don't contain gelatin, so the consistency of these gummies is more like a mini jello-shooter rather than an actual candy gummy.
(all you will need to pay is a few dollars for shipping)
---
When was the last time you experienced Euphoria?
With 16.7mg Delta 9 THC, 67.6mg CBG, 83.5mg CBD, 2.9mg CBC and 1.6mg CBN per gummy the Euphoria Delta 9 THC Extra Strencth Gummy is a great choice, for anyone looking to try a multi-cannabinoids psychoactive edible.
Want to start slow? Choose the Regular Strength option with 10.1mg Delta 9 THC, 68.1mg CBG, 66.5mg CBD and 1.6mg CBC also highly recommended, especially if you don't have a lot of experience with Delta 9 THC.
Both options will give you a strong sense of relief, both uplifting yet relaxing and very euphoric. Great for any time of day.
This product is organic, vegan and gluten free, with no added sugar and zero artificial add-ons.
---
Looking for an effective CBD + Delta-9 THC product? Try the new CBD+THC Elevated Spectrum™, a 25 mg CBD + Delta-9 THC capsule, with 10:1 ratio of CBD to THC. As both CBD and THC is hemp-derived, you can buy this product online, even it contains 2mg THC in each capsule.
Effects: Using a 10:1 ratio of CBD to THC will usually create a small but noticable THC buzz, exactly what you need if you need an extra support to handle stress at work, or just to keep yourself functioning normally, in stressful times.
Each bottle come with 30 capsules, total 750mg cannabinoids. In addition to CBD and Delta-9 THC, each capsule contains all of the other beneficial compounds found in hemp.
TIP: Use this product to create a daily routine that workd for you.
---
Never miss a deal! Subscribe to THC WEEKLY
Affiliate disclaimer: We work hard to find and verify the best products, so we may include affiliate links to support the maintenance and development of this site.
Want hemp flowers? Look at the best smokable hemp flowers