Since the first CBD oil introduced to the world, tinctures have been favorable by many as the best way to take CBD. Even nowadays, when people are speaking about CBD, many still think of tinctures, while there are so many other ways to get your medicine. This is not the case in the Delta 8 industry as Delta-8 THC tinctures are still very hard to be found and not as popular as vapes, gummies or even flowers.
But this has been changing lately, and in this Black Friday, for the first time, you can finally but high-quality Delta-8 THC tictures, coming from experienced CBD companies. As a result, the price of this great product has been dropping and now, using the coupon code sent to the subscribers of the Delta 8 Weekly newsletter, you can get many of these products for under $30 and even less!
As it is the hemp industry that is fueling the Delta-8 market, we see now new products, developed for the CBD market, such as using terpenes to the creation of mood enhancing tinctures (Balance, Chill, Focus, etc.), high-dosage products (see below the 10,000mg Delta-8 THC product), special blends with other cannabinoids, etc.
One word about pricing before we move on to the products themselves. YOU ARE LUCKY! Since the introduction of this market, in the first half of 2020, the price of Delta-8 THC products had only one direction, downward. Products, such as 1ml Delta-8 THC vape carts, originaly sold between $45-$60, now are sold for anywhere between $20-$30, and less than that in Black Friday (See our amazing deals on Delta 8 THC vape carts). The same applied for Delta-8 THC tinctures, and now, using the our coupon codes, you can get them for the lowest price ever!
However, as the supply is limited, we are reserving the best deals on Delta-8 THC products to the subscribers of the Delta 8 Weekly newsletter. Subscribe below to be included!
---
BEST DELTA-8 THC TINCTURES:
High-Potency Delta 8 + CBD THC Tinctures

If your looking for an effective product, you should try the high-potency CBD+Delta 8 THC tinctures.
Unlike regular Delta 8 tinctures, this new line understands that when it comes to cannabinoids, the key is to find a balanced product. Therefor, they are blending CBD+Delta 8 THC, resulting in a powerful formula for relaxation and uplifting alike.
Choose the 2500mg Delta 8 THC +1000mg CBD for the best results and don't forget to use our exclusive 20%-25% discount codes, available to the subscribers of the Delta 8 Weekly newsletter.
---
Premium Delta-8 THC Tinctures: Blanace, Chill & Focus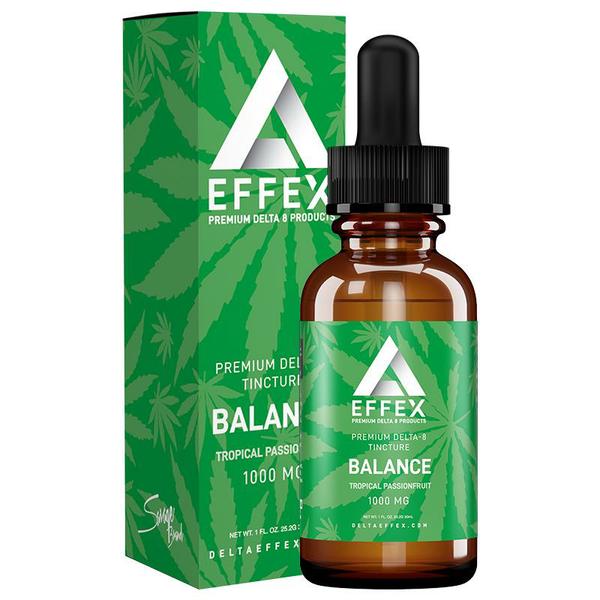 Looking to bring some balance to your life? Or maybe you want to Chill or to Focus? Similar to what's happening right now in the CBD market, Delta-8 products are now using mood-altering terpenes to create a desirable feeling.
Choose the Balance blend to reach an elevation of the senses accompanied by calm undertones. This tincture is just what you need to stay uplifted & balanced throughout your day. Exactly what we want Delta-8 THC to do!
Don't forget to subscribe to the Delta 8 Weekly newsletter for our 35% discount, only available to our subscribers.
---
Comfortably Numb: Delta-8 THC:CBN Tincture
Having sleep problems or looking for a product to help you relax? Experience next-level relaxation with Comfortably Numb, the new Delta-8 THC and CBN 1:1 ratio tincture. This blend is perfect for soothing relief and taking it easy, exactly what's needed after a long day at work.
Like other products in this list, the key is finding the right blend and keep it well balanced. In this product the high-levels of CBN helps temper the energetic aspects of Delta-8 THC and bring an extremely comfortable and relaxed body-focused feeling.
This product will have you feeling exactly like its name suggested, relaxed…
---
Potent Delta-8 Tinctures: 10,000mg for Only $99.99
If you are looking for the strongest Delta 8 tincture, you can now get the mighty 10,000mg Delta 8 THC for only $99.99, a great price for such a potent product.
As with other Black Friday deals, the supply is limited, and we don't expect this deal to last for long…
---
1ml CDT Delta-8 THC Syringe – Only $12.49/syringe
If you are looking for the highest purity Delta 8 distillate, we have found one just for you!

With a special blend of highly pure cannabis derived terpenes (CDT), this pure Delta-8 THC oil is something you must try! We know you'll enjoy making your own carts or dabs, therefore, this Delta-8 THC CDT syringe is all set to offer you an exceptional vaping experience…
Choose from the following terpenes profiles: Fruity Pebbles X Birtday Cake, Zkittles, Girls scount cookies and Kushes and Cream.

Current deal: Take advantage of the Black Friday BOGO deal (Buy One Get One FREE) and buy CDT Delta-8 THC syringes for as low as $12.49/syringe.
Stocking-up options: Buy six of them or more and take the price down to $11.49/syringe.

The sale starts at the 26th and goes all the way to the 30th.
As supply is limited, this deal is reserved for the subscribers of the Delta 8 Weekly newsletter.
---
Affiliate disclaimer: We work hard to find and verify the best products, so we may include affiliate links to support the maintenance and development of this site.